PR - 2016112302 - Yoswit smart switches combine convenience, design and affordability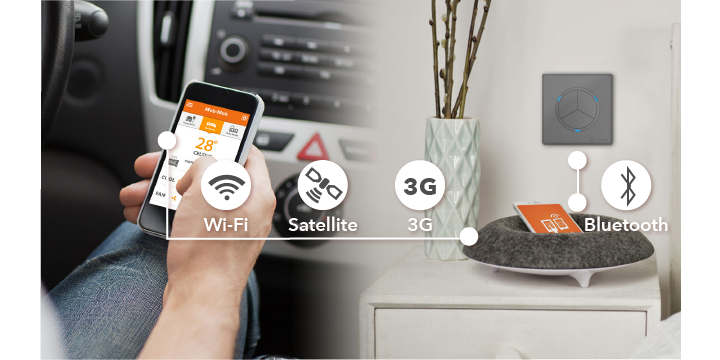 Operating appliances and energy outputs remotely is an increasing trend and one that leaders in smart home switch technology Yoswit has refined over two years to offer products that are market-leading yet price friendly method of replacing traditional wall switches. While many homeowners may be put of installing smart home features, Yoswit's latest product launch makes it simple and ensures that the décor and design of a room isn't compromised with the addition of tech.
Unlike other brands, Yoswit switches can work both with and without a neutral wire and can easily be installed in the place of ordinary switches in a matter of minutes with just a screwdriver. All existing wiring can be utilized, so there's no need to hire an expert or spend mountains of money making your home smart. But the easy installation process is just one aspect of what makes Yoswit products stand out in a rapidly developing market place, its products work with the four most common types of socket and the firm has products that can convert every appliance, from cookers to lightbulbs, to a smart device. The sleek designs fit smoothly into every room and a choice of 23 colours helps them blend into the background.
Colin Ng, Marketing Manager of Yoswit said, "Time and money are commodities many of us find we are short on, which is why we developed our smart home switches. There's little in the way of outlay for money or setup, and Yoswit solutions can actually save time and money for each household they are installed in. Cutting energy bills with more effective and expedient appliance control is something that all homes can benefit from."
The smart switches from Yoswit come in a variety of shapes, sizes and requirements, and act as a simple and effective replacement of ordinary socket types, including 55, 86, 118 and 120. Yoswit switches are the most diverse on the market, and ship worldwide. They have taken into account the different requirements across the globe to replace traditional wall switch for smart alternatives, so any home can become smart.
Yoswit has worked to produce one of the most reliable Bluetooth functionalities available as the vehicle for their remote smart home solution, creating a mesh network for stronger, more reliable, signal. This sort of connectivity eradicates the need for hubs or routers, streamlining the overall process. Smart switches from Yoswit are a great return on investment, as it enables control of all electrical systems form outside the home, so any unnecessary output can be switched off without inconvenience, saving money on bills.
Yoswit have launched a Kickstarter campaign to take its patent-pending technology to the next phase and launch its revolutionary tech to the mass market. Supports of the campaign can not only receive the latest Yoswit updates but can be among the first to install the smart switches into their home and start reaping the benefits.