PR - 2016112403 - Portable hub gives users access to smart home features anywhere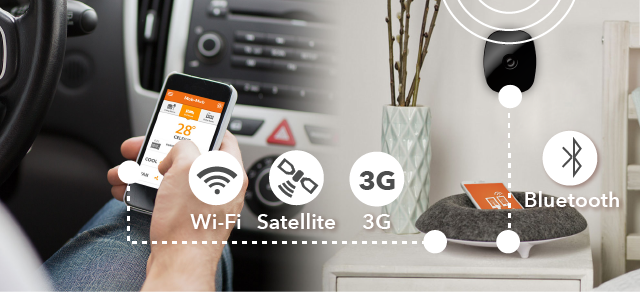 When you're travelling away from home it can be easy to miss the comforts you're usually surrounded by but the launch of an innovative new hub is set to change that. The Yoswit Portable IR Hub will transform any space into a user's optimal environment by bringing revolutionary smart home features and connecting with a huge variety of appliances. The exciting latest development in a rapidly growing and developing sector means users of the portable hub can relax wherever they are.
The smart home experience allows homeowners to access a wide range of appliance through a single device and have their preferences, such as the room temperature, maintained. While smart home devices are usually static and can only be used within one property, Yoswit's forward-thinking Bluetooth technology means that its portable hub can turn any setting into a new 'home'. Wherever it's placed, from rental accommodation to hotel rooms, the device will set about creating the perfect experience for each user.
Colin Ng, Marketing Manager of Yoswit, said, "Smart home technology is incredible but at the moment many of the products on the market are limited in their capabilities. We recognised that consumers want to access their smart home features anywhere and the concept of the portable hub was created. Combining smart home innovations, our knowledge on Bluetooth technology and an understanding of what consumers want means our portable hub is the next step in the smart home market."
One of the hub's main features is its artificial intelligence for temperature control. The inbuilt thermostat constantly monitors the room temperature to keep it comfortable, after just a few days of use the device will learn each user's habits and start the settings on its own, keeping the space at an optimal temperature whatever the season and saving homeowners money on their energy bills.
The Yoswit Portable IR Hub is currently raising investment through crowdfunding platform Indiegogo to kick-start its production. Supporters of the innovative device can receive perks in the form of discounts on the devices, customisable options and being among the first to benefit from the hub's features.